A feeling of nostalgia runs through me every time I step into the local bookseller's storefront. In the '10s, it's Barnes and Noble that generally provides this unique feeling at no cost but I have a sense that their days are numbered.
Growing up in Michigan where Borders was actually more ubiquitous than Starbucks (insert your favorite chain) for a while, I've found it astonishing how important it can be to have a means of re-enacting an old experience or simply reminiscing over days gone by.
In fact, there are specific moments that persist and are practically etched into my long term memory. Most of these instances revolve around the ever-evolving business & technology book aisles, but the 90's music era (in the form of marked-up CDs) was also a boon for this reseller. I also found them to be quite competitive with many of the large computer stores of the time (e.g. Best Buy, Media Play, Computer City, CompUSA, etc) in attracting the hearts and minds (and wallets & purses) of parents buying their children the latest 'MMX-enabled' software also on marked-up CDs.
A few of my favorite memories from these aisles include: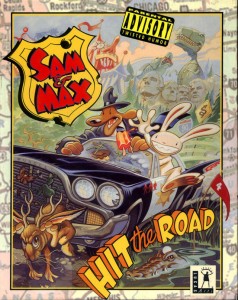 1) Purchasing Sam and Max Hit the Road on disc, circa 1993. Later, there would be significant controversy about the use of sound in these games vs. simply background music and captions for the character's speech but I digress. This game was one of the most memorable of my childhood and was core to the evolution of computer gaming, in my opinion.
2) I often grabbed a stack of magazines, found a table and read for hours through these fountains of knowledge. Back before everything was indexed by Google (and way before their Alphabet days), magazines were one of the best ways to keep up with trends in software. The running joke with these publications (prior to their ultimate demise, of course) was their embedding of CDs which typically included an unlimited number of AOL access hours, which seems ludicrous looking back on it now. More practically, these discs made for wonderful wall art and/or coasters around the house.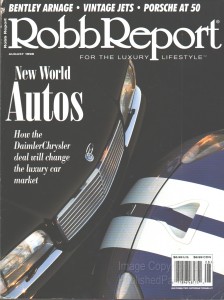 3) Somewhere near the checkout aisle, which almost always required waiting in line, a bevy of last-minute and completely unnecessary gifts awaited eager eyes. While I'm sure there were numerous impulse buys over the years, I recall being particularly fond of the Robb Report one day, which ended up coming home with us. Sadly, no luxury cars or jets accompanied purchase of this glamorous publication.
That's it for now — but don't worry, I have many more memories to share of everyone's favorite local computer store. Stay tuned for more on that in the future.
Jonathan